Barbara Lüneburg – Head of project, art and research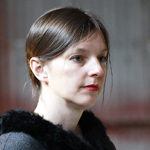 Head of project and principle investigator Prof. Dr Barbara Lüneburg is Professor of Artistic Research and head of the doctoral programmes at Anton Bruckner Private University.
She is an internationally renowned violinist, artist and artistic researcher in the fields of classical contemporary art music with appearances at major international festivals like Biennale Venice, Wien modern, Donaueschinger Musiktage, Darmstadt International Summer Courses and many others in Europe, Asia, and the Americas. From 2014 to 2018, she was PI and head of the artistic research project TransCoding–From Highbrow Art to Participatory Culture with a team of three researchers, a visual artist, and a software programmer. The project was funded by the Austrian Science Fund (FWF) as PEEK-project AR 259-G2. From 2017 to 2021, Lüneburg was key researcher in performance practice of the three-year artistic research project GAPPP-Gamified Audiovisual Performance Practice. The project was funded by the Austrian Science Fund (FWF) with a grant of ca. 330000 €. Both projects were located at University of Music and Performing Arts/Graz, Austria.
Her main areas of and most important achievements in research lie in the fields of instrumental performance studies, collaboration, creativity, performer-audience relations, charisma, participatory art, performers' agencies in game-based multimedia artworks, and methodology in artistic research.
www.barbara-lueneburg.com
Kai Ginkel – Postdoc, sociology of practice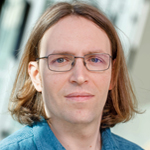 Former PhD scholar at Vienna's Institute for Advanced Studies (IHS), Postdoc and key researcher Dr Kai Ginkel has a background in sociology with a specialization in practice theory. He earned his doctorate magna cum laude in 2017 at the Catholic University of Eichstätt-Ingolstadt. This marked his first major involvement with sociological research on music, resulting in a monograph that took a praxeological look at noise music (Ginkel 2017).
His work experience, which has been focused on interdisciplinary projects, includes a position as post-doctoral researcher in the research project Popular Music and the Rise of Populism in Europe (Volkswagen Foundation, 2019-2022) and (between 2016 and 2018) as junior researcher in the research project "TransCoding – From 'Highbrow' Art to Participatory Culture" (funded by the FWF's PEEK program), both at University of Music and Performing Arts Graz. Recent publications include articles on popular music (such as popular music and politics, noise music, and remix practice), as well as qualitative methodologies, with a forthcoming handbook chapter on "ethnosonography" highlighting his expertise in ethnographic methods and research on sound and music (Ginkel 2021).
Main research areas include qualitative methodologies, popular music, sound, and theories of practice. The project will provide him with the opportunity to further develop his academic career, through the publication of several peer-reviewed articles and working toward his qualification for a professorship.
Link to the Volkswagen research project Popular Music and the Rise of Populism in Europe in which Kai Ginkel has been a key researcher from 2019-2022.
Renata Kambarova – Predoc, art and research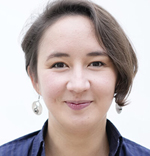 Renata Kambarova, a flutist specialised in contemporary music and multimedia, was born in Tashkent, Uzbekistan. At the age of six she began her music studies at the V. A. Uspensky Music School in Tashkent, Uzbekistan. In 1999 she moved to Belgium where she continued her training on the baroque recorder and studied the flute. Early on, she won prizes at various competitions: she was a finalist at the Dexia Classics Competition (2009), received third prize at the Jmusiciens Competition (2001) and won the prize of the Concerts Permanents association (2007).
Trained in classical flute and piccolo as well as contemporary music at the conservatories of Brussels (BE), Tilburg (NL) and Liège (BE), Renata leads an active international career: she has performed with various ensembles and orchestras in many countries and has participated in renowned international festivals such as the Biennale de Venezia, reMuisk or Ars Musica. She is the artistic director of the Collectif Dódeka - a collective dedicated to contemporary music with variable geometry - whose latest project, "Beyond Borders", was funded by the Fédération Wallonie Bruxelles. With her ensemble "Ensemble Fractales" she has premiered more than 50 works by young and internationally acclaimed composers from all over the world.
Not only is Renata a member of various classical and contemporary music ensembles, she also develops her own art projects that include improvisation, electronics and visual media. She has recorded several albums of classical, contemporary and electronic music. Since 2021, she is a candidate for a doctorate in the arts at Anton Bruckner Private University, Austria.
(Photo © Reinhard Winkler)
www.renatakambarova.com